Drive-Thru Cleaning For Well Kept Port Saint Lucie Restaurants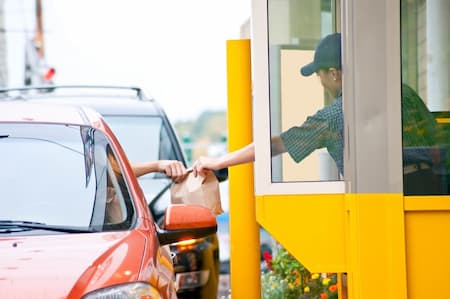 With the popularity of all food establishments in Port Saint Lucie, it's increasingly difficult to maintain a clean environment. At A Clean Start Pressure Washing And Handyman Service, we have experienced team members who provide drive-thru cleaning that will keep your exterior areas sanitized. The best part is that we have ample experience with different types of surfaces, so no matter how much time or effort you need for your drive-thru cleaning needs, we've got you covered. All you have to do is give us a call at 772-800-6767 or fill out the contact form to schedule a drive-thru cleaning for your Port Saint Lucie business. We're happy to help with all of your pressure washing needs, so don't hesitate to get in touch with us today.
Restaurant Exterior Cleaning
As a restaurant owner, you know how important your exterior is to attracting and maintaining customers. If you have debris or grime on the outside of your establishment, it's time to call the experts for pressure washing in the Port Saint Lucie area! We'll come out and clean your exterior, so it stays clean and looks great all year long. The buildup on a restaurant's exterior is a visual representation. When it gets dirty, it reflects poorly on the business and makes all future customers think negatively about their dining experience.
Exterior cleaning is an integral part of restaurant sanitation, so you shouldn't pass up an opportunity to make your place look cleaner than it has in months. The benefits can be significant for your bottom line, as well as for your reputation among patrons and in the community! Exterior cleaning for restaurants and drive-thru cleaning are only a few of the services our pressure washing company offers. We provide cleaning for patios, window cleaning, and more. Our team won't stop until your restaurant is as spotless as you want it to be! The way to stay ahead of competitors is by calling our pressure washing company for the best cleaning techniques in town. We'll give you an estimate at no cost!
LATEST BLOG ARTICLES
Why You Should Pressure Wash Your Commercial Property

There are many benefits to pressure washing a commercial property. Pressure washing a commercial property is a great way to remove the dirt and debris that builds up over time. It also helps to eliminate any mold or mildew that might be present on the surface […]

3 Ways A Handyman Service Can Help Maintain Your Home

A handyman service is perfect for those of us who want to maintain the curb appeal of our homes or businesses without spending too much time, money, or effort. Hiring a professional to do simple maintenance jobs, like caulking holes or TV mounting, can go a […]
CALL TODAY FOR EXPERT PORT SAINT LUCIE PRESSURE WASHING & HANDYMAN SERVICES!