Quality Pressure Washing Specialists Serving Port Salerno, FL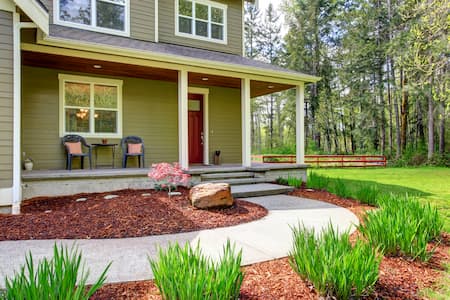 If you're seeking pressure washing services for your home or business in Port Salerno, you've come to the right place. Our team is skilled and motivated to serve our clientele efficiently and in a timely manner. At A Clean Start Pressure Washing And Handyman Service, we offer a wide range of pressure washing options that will maintain the shine on your home or commercial property. Our services include pressure washing, window cleaning, outdoor patio cleaning, and soft washing, to name a few. Our attention to detail is second to none. It's our goal to provide customers with the best pressure washing services available in the Port Salerno area. Contact us today at 772-800-6767 for a free estimate on any of our property maintenance solutions.
Top-Notch Handyman Services In Port Salerno
Our Port Salerno handyman service is here to help you if you are short on time or don't have the skills to do certain household tasks. We specialize in small jobs, big jobs; you name it. If you're in need of some help with TV mounting, assembling furniture, or putting up new cabinets, we can help with that, too. Don't worry about the hassle of doing it yourself! With our qualified and insured handymen on your team, you can accomplish all your household tasks without breaking the bank! Contact us now for more information.
Expert Pressure Washing Techs For Your Port Salerno Property
Our knowledgeable pressure washing technicians in Port Salerno are ready to come to your home or business for all of the pressure washing needs you may have. We use the industries leading equipment and products such as:
The best and safest chemicals for your surfaces.

Skilled technicians to perform your maintenance and ensure no damage to your home or landscaping.
We provide pressure washing services for all kinds of surfaces, including:
Home exteriors: including vinyl siding, aluminum, stucco, wood fence, and more.

Sidewalks & Driveways: Every walkway needs routine maintenance to avoid the possibility of a slippery fall, and we have the equipment and expertise to handle every walkway and its specific needs.

Paver Cleaning: there is no need to replace your pavers or even try to remove all of the dirt from between them. Our specialized machinery has multiple filtration levels to rinse out dirt and debris, leaving your pavers looking like new again! Call us today for a free estimate, and we will truly make your home brand new and look better than ever.
There are currently no reviews or testimonials; check back soon!
LATEST BLOG ARTICLES
Why You Should Pressure Wash Your Commercial Property

There are many benefits to pressure washing a commercial property. Pressure washing a commercial property is a great way to remove the dirt and debris that builds up over time. It also helps to eliminate any mold or mildew that might be present on the surface […]

3 Ways A Handyman Service Can Help Maintain Your Home

A handyman service is perfect for those of us who want to maintain the curb appeal of our homes or businesses without spending too much time, money, or effort. Hiring a professional to do simple maintenance jobs, like caulking holes or TV mounting, can go a […]
CALL TODAY FOR EXPERT PORT SAINT LUCIE PRESSURE WASHING & HANDYMAN SERVICES!