Storefront Cleaning For Port Saint Lucie Businesses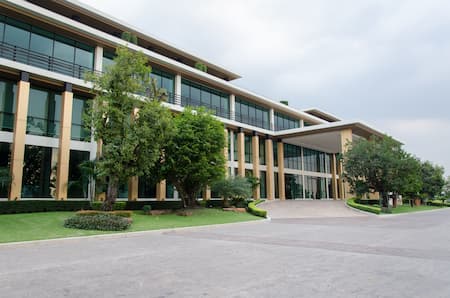 There's only one name to call when you want to schedule some of the finest storefront pressure washing services in Port St. Lucie, and that name is A Clean Start Pressure Washing And Handyman Service. You want to make sure your storefront cleaning job gets done, and we have the best tools to do it!
Your storefront is exposed to:
Grease and food stains if you work in the restaurant industry.

Dirt and dust brought in by clientele from the street.

And other general detritus that builds up as a building ages.
If you want to experience the convenience, increased property value, and reduced costs associated with property maintenance services, contact A Clean Start Pressure Washing And Handyman Service to discuss how we can help you maintain your commercial property today. Our experts aren't only adept at pressure washing in Port St. Lucie -- they can tackle your commercial building care, too, no matter how big or small the project may be.
Clear all of these nuisances away with one call! Your Port Saint Lucie storefront deserves to be sparkling clean, and your customers will appreciate a cleaner place of business. Anyone on the street can tell you that looks are important, but A Clean Start Pressure Washing And Handyman Service can show you.
Our pressure washing teams will take your Port Saint Lucie storefront and make it shine. Storefront cleaning sounds like it could be a hassle that might shut down your store or take forever, but the reality of it is that storefront cleaning is pretty quick once our teams have laid down the detergent and checked where you need cleaned.
Nothing has to be a hassle with A Clean Start Pressure Washing And Handyman Service is on your side!
Window Cleaning Is A Part Of Property Maintenance
The windows of your business or commercial building are a major feature of your property in Port St. Lucie, and cleaning them can be a tricky task for an untrained person. Luckily, our team at A Clean Start Pressure Washing And Handyman Service can deliver the exceptional window cleaning results you want at an affordable price. We believe that window cleaning is just as big a part of property maintenance as anything else we do, and having clean windows means that your business will shine.
Because we're experts in this service, we know how to clean your windows in the safest, most efficient way possible to prevent damage while also giving your property a fresh new look. You'll be thrilled to see just how much of a difference clean windows can make for your commercial property, so call A Clean Start Pressure Washing And Handyman Service today to make your next window cleaning appointment.
LATEST BLOG ARTICLES
Why You Should Pressure Wash Your Commercial Property

There are many benefits to pressure washing a commercial property. Pressure washing a commercial property is a great way to remove the dirt and debris that builds up over time. It also helps to eliminate any mold or mildew that might be present on the surface […]

3 Ways A Handyman Service Can Help Maintain Your Home

A handyman service is perfect for those of us who want to maintain the curb appeal of our homes or businesses without spending too much time, money, or effort. Hiring a professional to do simple maintenance jobs, like caulking holes or TV mounting, can go a […]
CALL TODAY FOR EXPERT PORT SAINT LUCIE PRESSURE WASHING & HANDYMAN SERVICES!