Furniture Assembly & Building Help In Port Saint Lucie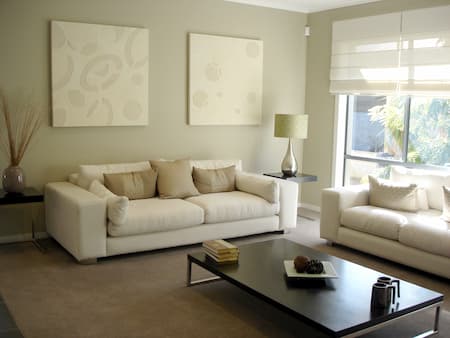 If you're looking for some help around your Port Saint Lucie home, our handyman services have got you covered. From cabinet installation to furniture assembly, we're here to help. Our team uses only the best quality tools and materials so that you'll be able to trust us with all of your furniture assembly projects. Our team will work with you closely to ensure that all your needs are met and that everything is done to your satisfaction, no matter how big or small your furniture may be.
Our furniture assembly services encompass all of Port Saint Lucie and surrounding areas and are offered at reasonable prices for the quality work we provide. We are proud that we work hard to provide the best possible value for each client in terms of both craftsmanship and cost. To learn more about furniture assembly and other handyman services we offer in Port Saint Lucie, schedule an appointment by calling us at 772-800-6767.
Hire A Professional Handyman For Your Furniture Assembly
You know you need help assembling furniture, but are you willing to hire a professional? If you are looking for an affordable handyman to handle furniture assembly, look no further. Our handyman solutions are designed to fill your needs while also reducing the risk of damage to your belongings. You'll have a dedicated team of professionals available to you at any time to take care of furniture assembly, even if you are on a strict schedule.
Wherever help is needed, we are there for you. You'll be able to rest easy knowing that your home is in good hands. The time is now to learn more about our services, what we can do for you, and why we are the right choice for furniture assembly. Contact us today at 772-800-6767 and request a free price quote. Work with a handyman in Port Saint Lucie that can complete your home projects with options and prices that are affordable, convenient, and simple to use.
LATEST BLOG ARTICLES
Why You Should Pressure Wash Your Commercial Property

There are many benefits to pressure washing a commercial property. Pressure washing a commercial property is a great way to remove the dirt and debris that builds up over time. It also helps to eliminate any mold or mildew that might be present on the surface […]

3 Ways A Handyman Service Can Help Maintain Your Home

A handyman service is perfect for those of us who want to maintain the curb appeal of our homes or businesses without spending too much time, money, or effort. Hiring a professional to do simple maintenance jobs, like caulking holes or TV mounting, can go a […]
CALL TODAY FOR EXPERT PORT SAINT LUCIE PRESSURE WASHING & HANDYMAN SERVICES!