A Clean Start Pressure Washing And Handyman Service: Stuart's Premier Pressure Washing Service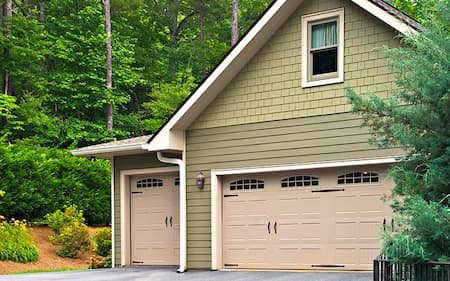 As one of Stuart's leading pressure washing companies, we are known for our exceptional client service and high-quality work. The goal of our company is to become an industry leader in exterior cleaning in Stuart and to establish a solid reputation with our clients. If you are having a hard time finding the best pressure washing company in Stuart, FL, then A Clean Start Pressure Washing And Handyman Service is here to assist. We provide the highest quality exterior cleaning services to consumers at affordable prices. Our primary focus is on providing outstanding customer service that exceeds your expectations.
We fully understand the importance of pressure washing your home or commercial property, and we're here to make sure you walk away satisfied with our services. We offer free estimates for our pressure washing services so that we can determine how much it will cost to clean your home or business properly. This ensures that you won't spend any more than necessary on your exterior cleaning project. Give us a call today if you need pressure washing in Stuart or the surrounding areas.
The Best Stuart Handyman Services
Hire our handyman service for your small home project needs in Stuart. Our team of experts is well-trained and can handle various jobs with varying degrees of difficulty, from TV mounting to cabinet installations. Whatever your project needs, we can take care of it quickly and efficiently without sacrificing quality. We're devoted to offering nothing but the best for our clients, and we pride ourselves on being thorough and highly motivated. We've built a reputation for being honest, efficient, and meticulous when completing projects on time. You can trust us because we won't let you down. Call us for a free no-obligation estimate today.
Beautify The Exterior Of Your Home With Stuart Pressure Washing
You can revitalize the look and feel of your home in Stuart with a pressure wash from A Clean Start Pressure Washing And Handyman Service. We provide a variety of services for homeowners in the Stuart area, including pressure washing for driveways, commercial properties, and fences. We also provide handyman services such as dryer vent cleaning or vinyl & laminate floor installation. Our technicians are experts in home maintenance and knowledgeable about the latest innovations in pressure washing equipment. They will come to your home at a convenient time for you and work to restore your home's appearance. The results are eye-catching — not only do we clean away mold and moss from outside surfaces, but our service also removes old paint or dirt from any surface of your Stuart home.
There are currently no reviews or testimonials; check back soon!
LATEST BLOG ARTICLES
Why You Should Pressure Wash Your Commercial Property

There are many benefits to pressure washing a commercial property. Pressure washing a commercial property is a great way to remove the dirt and debris that builds up over time. It also helps to eliminate any mold or mildew that might be present on the surface […]

3 Ways A Handyman Service Can Help Maintain Your Home

A handyman service is perfect for those of us who want to maintain the curb appeal of our homes or businesses without spending too much time, money, or effort. Hiring a professional to do simple maintenance jobs, like caulking holes or TV mounting, can go a […]
CALL TODAY FOR EXPERT PORT SAINT LUCIE PRESSURE WASHING & HANDYMAN SERVICES!