Gutter Cleaning For Your Port Saint Lucie Property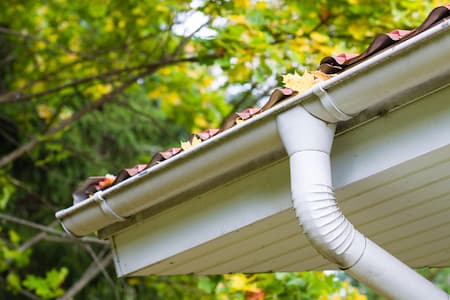 While gutters may seem insignificant, they are undoubtedly the most critical component of your roof. Gutter cleaning serves to keep water off your roofing and prevents water from causing foundational movement by softening the earth surrounding your Port Saint Lucie home. Additionally, it prevents your tiles and shingles from becoming filthy and possibly promoting mildew development. A Clean Start Pressure Washing And Handyman Service proudly supplies trustworthy gutter cleaning services to Port Saint Lucie households.
Our experts are highly qualified handymen and exterior home cleaning professionals. We understand how to thoroughly clean both the inside and exterior of your gutters to ensure they continue to contribute positively to your property. We are devoted to providing quality craftsmanship and unmatched customer service, which is why we are the chosen gutter cleaning, roof cleaning, and pressure washing company in Port Saint Lucie.
Quality Gutter Washing
Gutter cleaning requires a great deal of time and effort and can be hazardous. While it may seem to be a straightforward task, a qualified expert will execute it far more rapidly, properly, and successfully. We have the equipment and skills necessary to do the work quickly and correctly. We'll unclog the whole gutter trough and downspout, then thoroughly clean the gutters to remove anything that might create further buildup. Following that, we'll clean the outside of your gutter system to ensure that you have a pristine, clean gutter system linked to your property.
It's essential to wash your gutters because when leaves and debris clog them, they cease to work properly. As a result, rainwater will overflow onto the sidewalls. Over time, this might result in water infiltrating your roofing deck, resulting in leaks and other issues. As it flows down the side of your property, it may also exploit weak points in your windows, resulting in possible water damage. The most serious possible concern is the deterioration of the soil around your property. If your foundation begins to move, this might signal the start of a significant issue. Elevating or leveling your property after a foundation movement is a time-consuming and costly process.
Prevent damage to your roof and property by getting your gutters cleaned on a regular basis. For complete cleaning that takes into account both the function of your gutters and the looks of your property, contact our team for excellent pressure washing in Port Saint Lucie.
Latest Gutter Cleaning Project
LATEST BLOG ARTICLES
Why You Should Pressure Wash Your Commercial Property

There are many benefits to pressure washing a commercial property. Pressure washing a commercial property is a great way to remove the dirt and debris that builds up over time. It also helps to eliminate any mold or mildew that might be present on the surface […]

3 Ways A Handyman Service Can Help Maintain Your Home

A handyman service is perfect for those of us who want to maintain the curb appeal of our homes or businesses without spending too much time, money, or effort. Hiring a professional to do simple maintenance jobs, like caulking holes or TV mounting, can go a […]
CALL TODAY FOR EXPERT PORT SAINT LUCIE PRESSURE WASHING & HANDYMAN SERVICES!