Port St. Lucie Paver Repair & Resanding For More Vibrant & Stable Surfaces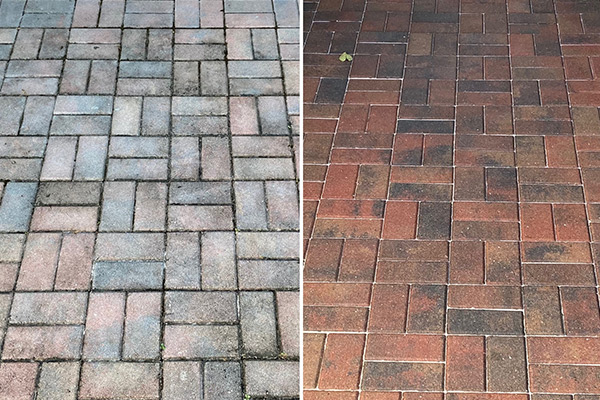 If you're one of the many Port St. Lucie homeowners out there who've made the choice to upgrade your property with a beautiful brick or stone paver driveway, patio, or walkway, you want to do everything in your power to protect your investment and keep it looking its best. Unfortunately, these surfaces suffer damage from time to time, and when that happens, A Clean Start Pressure Washing And Handyman Service is the Port St. Lucie pressure washing company you can turn to for all of your paver repair and resanding needs. As the premier pressure washing pros for Port St. Lucie, we understand that your paver surfaces are a big investment, and we want to do everything in our power to help you keep yours in pristine shape. Are you looking for a professional Port St. Lucie pressure washing company that can help with your paver repair and resanding needs? If so, give our team of skilled professionals a call today and let us show you the quality results that have helped make us the most trusted name in paver repair and paver sealing the area has to offer.
While it can be tempting to think that repairing a paver patio or walkway is as easy as simply pulling out the damaged section and fitting in a new one, the process is much more complicated than it looks. Taking the time to have a paver repair professional come out and take care of the issue as soon as it pops up can go a long way in saving you time, money, and headache down the line. Taking the time to repair what might seem like a minor issue now can easily prevent more complicated issues that could pop up later. If you have any questions about our full line of high-quality paver repair and resanding services, or if you'd like to schedule an appointment for a consultation, give us a call today. Our team of experts is always standing by and would be happy to assist you in any way we can.
Paver Resanding In Port St. Lucie
Once your pavers are completely clean, it's important to have them resanded as well. Paver resanding is a process where a special blend of sand is spread to fill in the joints, cracks, and voids on your various paver surfaces and bond with any sealers to protect your joints from weed and algae growth, as well as invasion from ants. Once properly put in place, this resanding process can also help to prevent washouts due to excessive rainfall.
LATEST BLOG ARTICLES
Why You Should Pressure Wash Your Commercial Property

There are many benefits to pressure washing a commercial property. Pressure washing a commercial property is a great way to remove the dirt and debris that builds up over time. It also helps to eliminate any mold or mildew that might be present on the surface […]

3 Ways A Handyman Service Can Help Maintain Your Home

A handyman service is perfect for those of us who want to maintain the curb appeal of our homes or businesses without spending too much time, money, or effort. Hiring a professional to do simple maintenance jobs, like caulking holes or TV mounting, can go a […]
CALL TODAY FOR EXPERT PORT SAINT LUCIE PRESSURE WASHING & HANDYMAN SERVICES!