We Offer Complete Oil & Rust Removal In Port Saint Lucie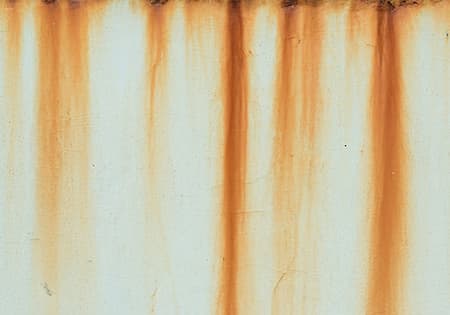 Dealing with stains and corrosion is inconvenient yet necessary. So give the professionals at A Clean Start Pressure Washing And Handyman Service a call now if you need rust removal in Port Saint Lucie. Our company specializes in oil and rust removal required to restore the curb appeal of your property. We provide one-of-a-kind services that include specifically designed cleaning products and pressure washing procedures to give your home a fresh new appearance.
Your property's curb apparel is important to us, which is why we only use detergents that can penetrate deep areas and remove rust while leaving the surface free of stains. Pressure washing delivers the required power to remove even the hardest oil stains from any surface of your home's exterior. If you're not sure if rust removal is for you, or if you have oil stains that you can't remove on your own, talk to our specialists. They'll walk you through all of the options we have for pavement cleaning and property restoration.
Customer satisfaction is our most essential priority so visit us today to speak with Port Saint Lucie's most knowledgeable Rust Removal Experts!
Oil Stain Removal
Oil stains are a frequent occurrence for commercial property owners. Parking lots, loading docks, and other non-parking places are commonly affected. Our professional pressure washing for Port Saint Lucie will remove even the toughest oil stains through a process of specialty chemicals and high pressure. We always use the safest and most effective cleaning materials, giving a better clean with a guaranteed outstanding result. Our staff is qualified to handle any oil spill or stain, and we understand that speed is of the essence when it comes to preserving the beauty of your commercial property.
Residential Rust Removal
Rust is one of the most annoying stains on any outdoor property to remove. It can penetrate the surface of concrete, brickwork, and a variety of other materials. If left unattended, it also has a detrimental effect on the look of your home. Understanding the many forms of rust stains is one of the most important keys to efficient rust removal. Like with graffiti removal, diverse stains need distinct rust removal approaches, and our experts are well-versed in recognizing these stains, which is the first stage in the cleaning procedure. Our process of specialty chemicals and low pressure are sure to remove any and all rust stains fromt your property.
What better business than ours to handle your residential rust & oil stain problems? We are one of Port Saint Lucie's most reputable rust removal companies, so contact us immediately for a free consultation.
Latest Oil & Rust Removal Projects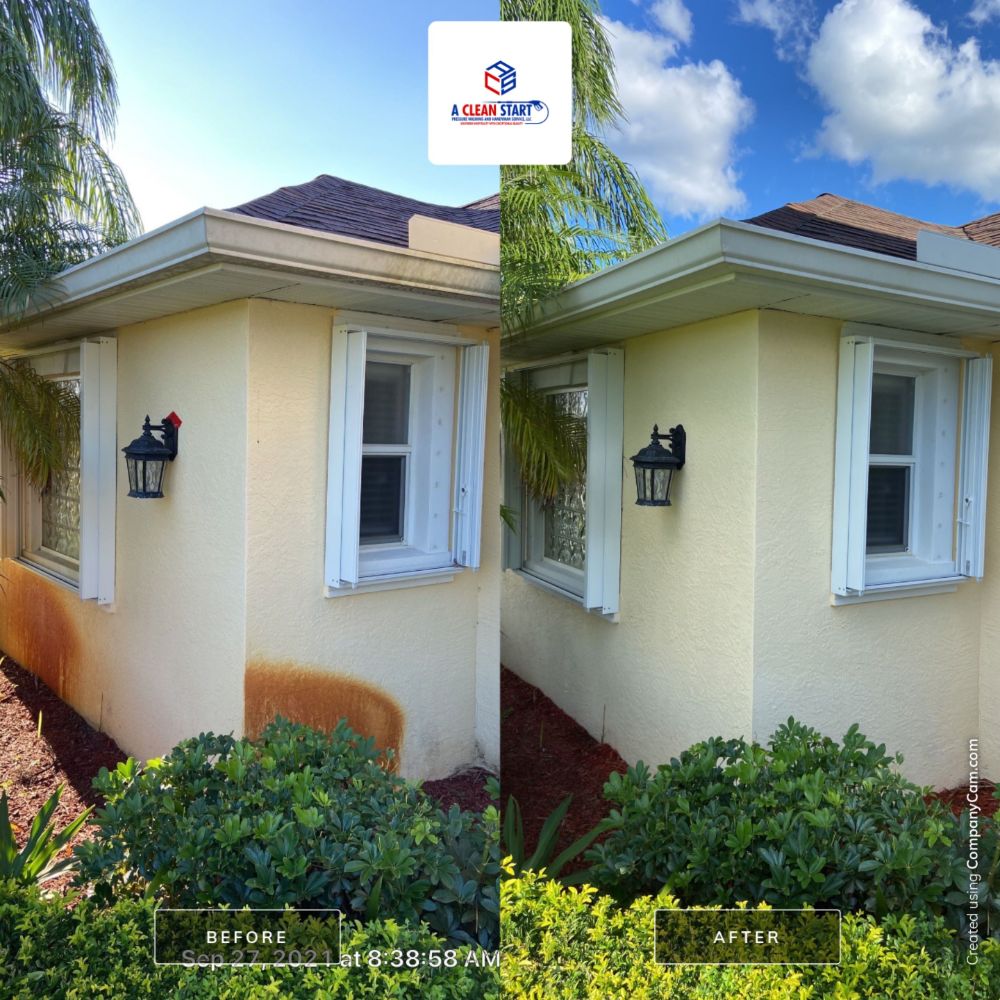 Rust Removal Done Right in Port Saint Lucie, FL
Our client had a major rust problem all around the house due to the sprinkler system over spraying. We we're able to get 99% of it off the walls and screen enclosure. We also did a full cleaning of the house and screen enclosure prior to […]
LATEST BLOG ARTICLES
Why You Should Pressure Wash Your Commercial Property

There are many benefits to pressure washing a commercial property. Pressure washing a commercial property is a great way to remove the dirt and debris that builds up over time. It also helps to eliminate any mold or mildew that might be present on the surface […]

3 Ways A Handyman Service Can Help Maintain Your Home

A handyman service is perfect for those of us who want to maintain the curb appeal of our homes or businesses without spending too much time, money, or effort. Hiring a professional to do simple maintenance jobs, like caulking holes or TV mounting, can go a […]
CALL TODAY FOR EXPERT PORT SAINT LUCIE PRESSURE WASHING & HANDYMAN SERVICES!