Port Saint Lucie Professionals, Experienced In First-Class Driveway Washing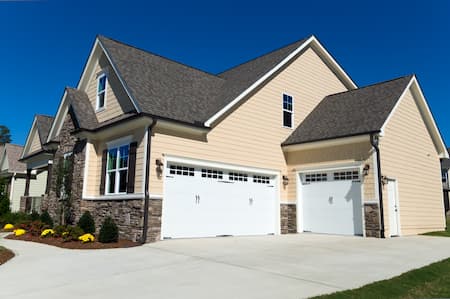 Your Port Saint Lucie home's curb appeal will be enhanced by a well-kept driveway. Dirt, debris, and mildew that has gathered over time will be removed, preventing corrosion and damage. If your driveway isn't regularly cleaned, bacteria and algae may produce dull streaks, especially if you're dealing with oil spills from a leaking car. A driveway's main purpose is to enable automobiles to access and depart the garage. But, because it isn't a decorative landscape feature, homeowners frequently treat it with as little care as possible. However, ignoring your driveway comes at a cost; waste that accumulates on your driveway produces a filthy home atmosphere. Dirt may harm your driveway in a variety of ways. When there is too much dirt and debris on the surface of your driveway, it may prevent water from draining, and the drained water will eventually seep away and dry up, leaving the surface uneven.
Our experienced pressure washing crew at A Clean Start Pressure Washing And Handyman Service is available for your driveway washing needs in Port Saint Lucie. We give free quotes for paver and sidewalk cleaning as well as house washing.
Cleaning your driveway improves the appearance of your property, but it's a time-consuming process to do it yourself. With over-the-counter products, you'll have to invest in tools and hope for the best. Our team can provide you with professional driveway washing services at a low cost and in a short amount of time. We aren't restricted by driveway type or size, so no matter how large or little the task is, we'll do it correctly!
Enhance Your Property's Appearance With Parking Pad Cleaning
The accumulation of oil and garbage on some homeowners' driveways is an issue. Not only will the residue ultimately become unattractive, but it will also become a breeding ground for weeds, moss, and mold. Additionally, accumulating dirt might cause fissures on your driveway's surface. This is troublesome because a break in a concrete surface prevents water from draining adequately, resulting in erosion.
To prevent these issues, get driveway washing done by a professional at least twice a year to remove any dirt, stains, or debris. When it comes to pressure washing your driveway, our team has years of knowledge and will restore its beauty with a thorough cleaning. The best cleaning methods may vary depending on the nature of your driveway, but whether it's asphalt, concrete, or brick, keeping it clean will save you money and make it safer. We provide Port Saint Lucie pressure washing to guarantee driveway washing procedures that successfully eliminate these types of issues. Our chemicals are eco-friendly, we use industry-standard equipment, and we're cost-effective.
Latest Driveway Washing Projects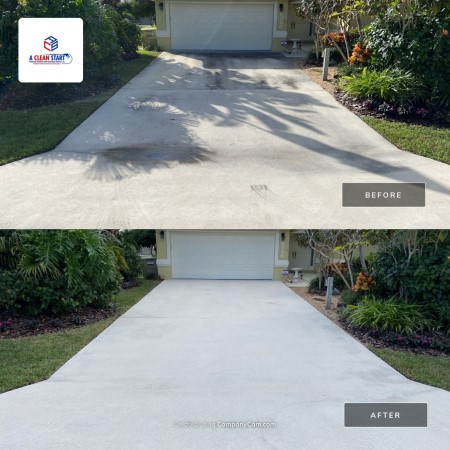 Driveway Cleaning And Concrete Sealing In Jupiter, FL
We have a client that was concerned about keeping the bio growth from coming back so quickly and inquired about concrete sealing. We did a deep clean of the driveway to remove all the current bio growth. Once it was dried, we applied a professional […]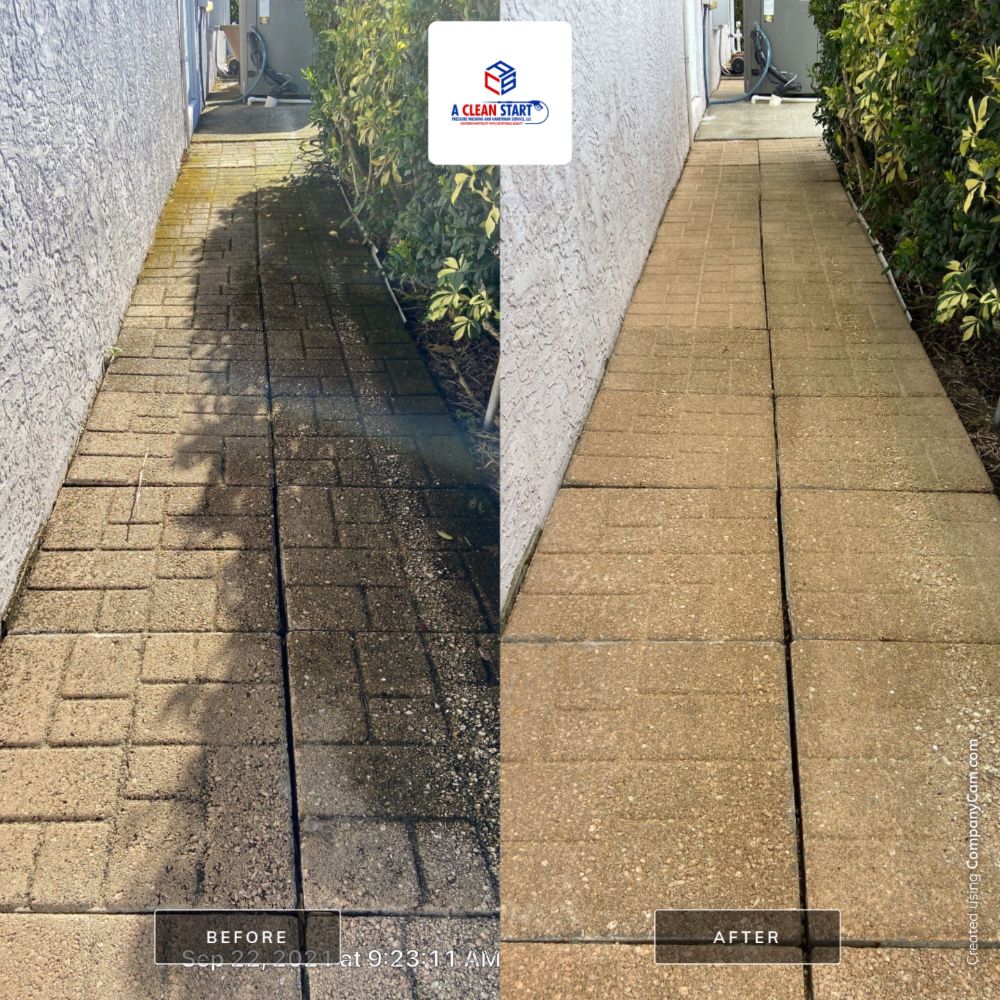 Mossy Mess in Port Saint Lucie, FL!
Due to the vegetation covering the walkway with a shadow, moss has been flourishing and causing a slip hazard. Fortunately our process not only kills it, but also helps to minimize how quickly it grows back after cleaning. We also did the same process for the […]
LATEST BLOG ARTICLES
Why You Should Pressure Wash Your Commercial Property

There are many benefits to pressure washing a commercial property. Pressure washing a commercial property is a great way to remove the dirt and debris that builds up over time. It also helps to eliminate any mold or mildew that might be present on the surface […]

3 Ways A Handyman Service Can Help Maintain Your Home

A handyman service is perfect for those of us who want to maintain the curb appeal of our homes or businesses without spending too much time, money, or effort. Hiring a professional to do simple maintenance jobs, like caulking holes or TV mounting, can go a […]
CALL TODAY FOR EXPERT PORT SAINT LUCIE PRESSURE WASHING & HANDYMAN SERVICES!