First-Rate Laminate & Vinyl Floor Installation In Port Saint Lucie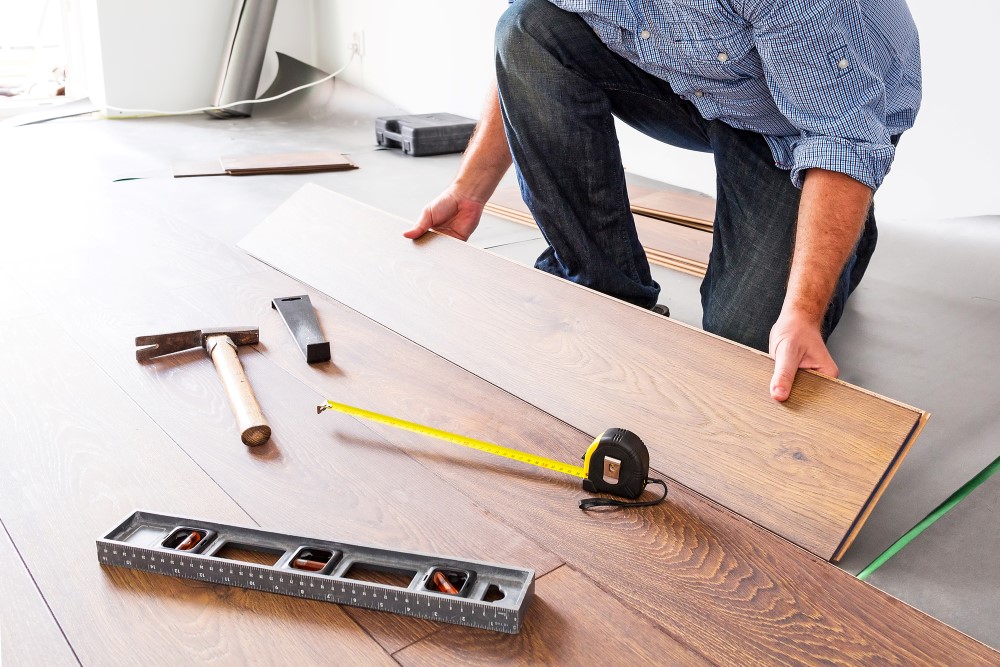 A Clean Start Pressure Washing And Handyman Service specializes in offering laminate and vinyl floor installation. With our qualified handyman services and professional installation techniques, we'll make sure your project is completed flawlessly. We'll work hard to meet your vinyl floor installation on time and on budget so you can see the finished product as soon as possible. Contact us today and let us show you how a professional vinyl floor installation can increase your Port Saint Lucie home's value and increase your space efficiency all at the same time.
We will provide you with the best customer service that will meet all of your needs. Our certified installers will take your home to the next level. Every team member we employ as a handyman boasts a wealth of experience, and we work hard to make sure each customer is 100% satisfied so you can enjoy your new flooring for years to come. If you need vinyl floor installation services, call our experienced handyman team today! Our crew of skilled and reliable workmen specializes in a variety of jobs, including cabinet installation, dryer vent cleaning, TV mounting, and more. We use only high-quality materials for every job, and we're fully licensed, which ensures you'll never get charged for an unauthorized repair.
Laminate Flooring Installer
Our expert laminate flooring installers can help make your old floors look brand new. Like vinyl floor installation, laminate flooring is a quick and easy way to transform your room into a sleek and modern space for a fraction of the cost. It's often difficult to get the job done right when doing it yourself, but our team can handle all of it, so you don't have to worry about mistakes or wasted time. Our installers are professional, detail-oriented, and experienced. We will help guide you through the process, making sure that your new flooring will be installed quickly and correctly.
LATEST BLOG ARTICLES
Why You Should Pressure Wash Your Commercial Property

There are many benefits to pressure washing a commercial property. Pressure washing a commercial property is a great way to remove the dirt and debris that builds up over time. It also helps to eliminate any mold or mildew that might be present on the surface […]

3 Ways A Handyman Service Can Help Maintain Your Home

A handyman service is perfect for those of us who want to maintain the curb appeal of our homes or businesses without spending too much time, money, or effort. Hiring a professional to do simple maintenance jobs, like caulking holes or TV mounting, can go a […]
CALL TODAY FOR EXPERT PORT SAINT LUCIE PRESSURE WASHING & HANDYMAN SERVICES!