We Offer Window Cleaning For Your Port Saint Lucie Business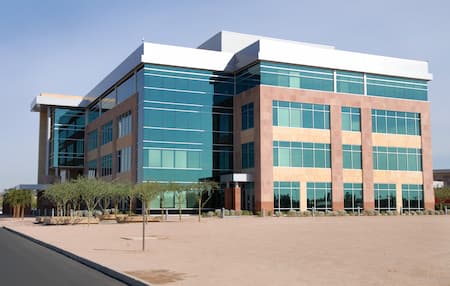 Clean windows are critical to presenting your company and business in Port Saint Lucie in the best light possible. This is why window cleaning is vital for the overall aesthetic of every building since windows are a visible feature of any structure. Our skilled crew has the equipment, skills, and knowledge to properly clean outdoor windows. With every job, we make certain that your windows are cleaned completely and effectively. If you are a Port Saint Lucie business owner in need of window cleaning services, call us now.
You won't find a more comprehensive Port Saint Lucie pressure washing service than ours when it comes to cleaning and disinfecting your windows. We are industry professionals who stand by our work. Don't allow unclean windows to detract from the attractiveness of your building! Our crew is prepared to restore the luster to your windows and enhance the appearance of your company.
Commercial Window Washer In Port Saint Lucie
Each company or property has unique cleanliness requirements. We work hard to deliver superior window cleaning and pressure washing services for all sorts of commercial buildings in Port Saint Lucie. We offer commercial window cleaning solutions for the following:
Retail Stores and Banks

Industrial Real Estate

Hotels, office buildings, and more!
We take customer service seriously when it comes to all of our cleaning options, including outdoor patio cleaning. Commercial window cleaning is a critical component of our company, and we pride ourselves on offering this service at affordable costs. We provide free quotes, so call 772-800-6767 to arrange an appointment with a window cleaning professional.
LATEST BLOG ARTICLES
Why You Should Pressure Wash Your Commercial Property

There are many benefits to pressure washing a commercial property. Pressure washing a commercial property is a great way to remove the dirt and debris that builds up over time. It also helps to eliminate any mold or mildew that might be present on the surface […]

3 Ways A Handyman Service Can Help Maintain Your Home

A handyman service is perfect for those of us who want to maintain the curb appeal of our homes or businesses without spending too much time, money, or effort. Hiring a professional to do simple maintenance jobs, like caulking holes or TV mounting, can go a […]
CALL TODAY FOR EXPERT PORT SAINT LUCIE PRESSURE WASHING & HANDYMAN SERVICES!