Our Drywall Repair Will Patch Holes In Port Saint Lucie Drywall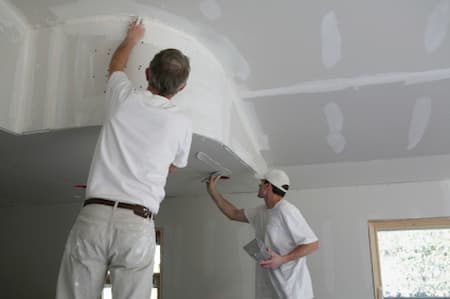 At A Clean Start Pressure Washing And Handyman Service, we offer drywall repair for homeowners in Port Saint Lucie and surrounding areas. Our drywall repair is a quick and easy way to ensure your home looks its best. We provide drywall repair solutions that help homeowners preserve the beauty of their property by providing them with surfaces that look new. Whether you came home to discover a few small holes or cracks in your walls and require hole patching, or you would like us to fix larger-scale problems, our professionals can help you take care of them all. Our expert Port Saint Lucie handyman services can help you save time, money, and effort by taking care of the dents in your drywall before they grow into more significant problems. We make it easy for you by providing a free estimate with our services. Contact us today to get started on a drywall repair project that will give your home in Port Saint Lucie the appearance it deserves!
Trust Our Handyman Services To Repair Your Drywall
Drywall is one of the most versatile and common building materials today, but it can also be expensive if left unrepaired for too long. This is especially true for wall repairs that aren't noticed until after mold has infiltrated under the drywall, which can cause respiratory problems and other health risks. It's imperative to get your drywall professionally fixed before mold grows under it. Drywall is a very porous material that can absorb moisture and mildew easily, not to mention rot and discolor with age over time. Let a professional handyman take care of your drywall so that any moisture problems don't have the chance of damaging your home or family members' health. We offer other handyman services for Port Saint Lucie homeowners, such as TV mounting and dryer vent cleaning. To handle your drywall needs and more with ease, call us at 772-800-6767.
LATEST BLOG ARTICLES
Why You Should Pressure Wash Your Commercial Property

There are many benefits to pressure washing a commercial property. Pressure washing a commercial property is a great way to remove the dirt and debris that builds up over time. It also helps to eliminate any mold or mildew that might be present on the surface […]

3 Ways A Handyman Service Can Help Maintain Your Home

A handyman service is perfect for those of us who want to maintain the curb appeal of our homes or businesses without spending too much time, money, or effort. Hiring a professional to do simple maintenance jobs, like caulking holes or TV mounting, can go a […]
CALL TODAY FOR EXPERT PORT SAINT LUCIE PRESSURE WASHING & HANDYMAN SERVICES!