Stone & Paver Sealing For Longer Lasting Port Saint Lucie Hardscaping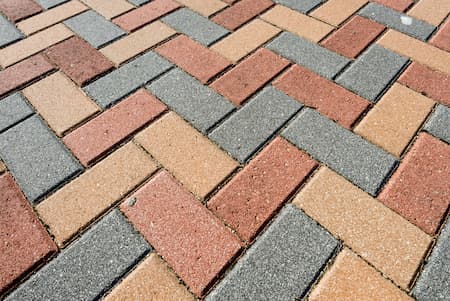 A welcoming and usable outdoor area significantly increases the value of your Port Saint Lucie home. Paver sealing is a popular option since it contributes to creating and maintaining your home's contemporary or classic external design. Many homeowners are unaware of the value of paver sealing; yet, if pavers lose their original appearance, investing in paver installation may seem pointless.
A sealer helps maintain the look of your pavers and improves their shine. Sealers do not alter the color of pavers; rather, they enhance their tone and provide protection from UV radiation while keeping the hues from fading. If you're searching for a skilled paver sealing team in Port Saint Lucie to improve the appearance of your pavers, contact A Clean Start Pressure Washing And Handyman Service. Additionally, we provide other services that can enhance the appearance of your home, such as paver and sidewalk cleaning.
Stone Sealing
Stone sealing provides protection and increases the durability of your pavers. Both have the following advantages:
Safeguarding - Pavers are subject to the environment and may fade over time as a result of exposure to the environment. Without sealant, moisture may permeate the porous surface and cause the fissures to widen. Water is prevented from entering and settling within the pores of the paver, which stops potential damage.
Longevity - The durability of pavers is determined by the material used. Using a sealant extends the life of pavers, particularly those constructed of softer materials, such as travertine. Another important challenge to paved surfaces is weed development, which paver sealing prevents.
Paver sealing improves the visual appeal of your property and assures the longevity of your investment. To get the full advantages of your pavers, go with a reputable stone sealing professional like A Clean Start Pressure Washing And Handyman Service. Call now for a free quote on pressure washing in Port Saint Lucie and paver sealing.
Latest Paver Sealing Projects
LATEST BLOG ARTICLES
Why You Should Pressure Wash Your Commercial Property

There are many benefits to pressure washing a commercial property. Pressure washing a commercial property is a great way to remove the dirt and debris that builds up over time. It also helps to eliminate any mold or mildew that might be present on the surface […]

3 Ways A Handyman Service Can Help Maintain Your Home

A handyman service is perfect for those of us who want to maintain the curb appeal of our homes or businesses without spending too much time, money, or effort. Hiring a professional to do simple maintenance jobs, like caulking holes or TV mounting, can go a […]
CALL TODAY FOR EXPERT PORT SAINT LUCIE PRESSURE WASHING & HANDYMAN SERVICES!