Your Port Saint Lucie Outdoor Patio Cleaning Specialists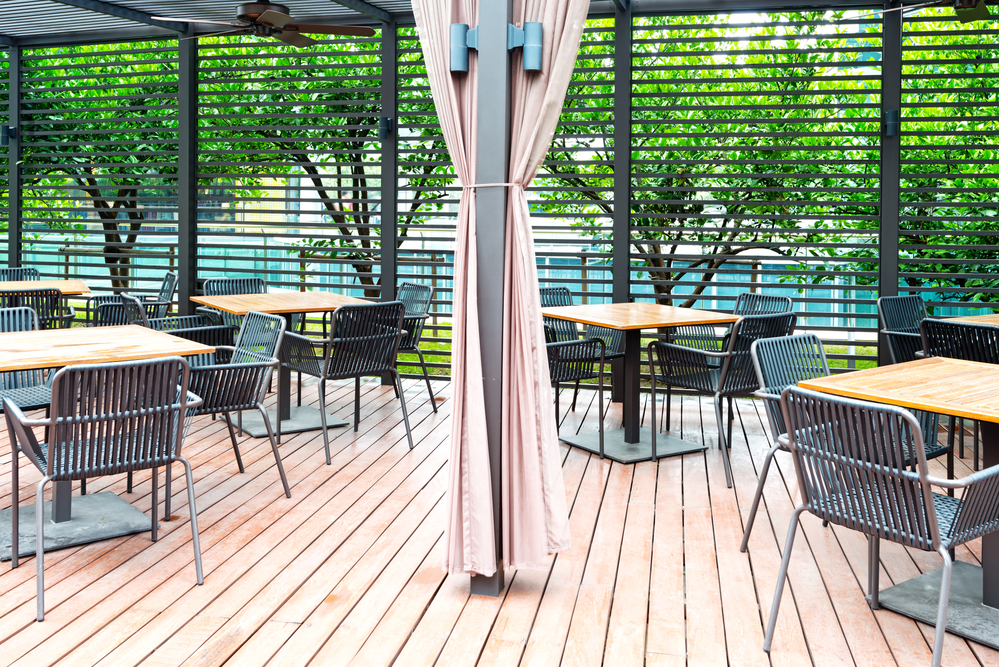 A Clean Start Pressure Washing And Handyman Service is an expert when it comes to employing efficient procedures and proper cleaning solutions for outdoor patio cleaning in Port Saint Lucie. With pressure washing, we'll get rid of mold and mildew on your patio and restore its attractiveness without causing any damage.
Every company owner who has an outdoor patio area wants it to seem brand new all of the time, but it will begin to collect mildew and grime within a short time due to frequent use. While there is no way to prevent dirt from accumulating on a patio, hiring our experienced pressure washing professionals when you detect discoloration from filth and mold is the most effective approach to restoring the integrity of the surface.
A gleaming patio improves your business's image, boosts safety, and keeps the outside clean. If it rains, mold, mildew, and spills become slippery and stick to surfaces. Our skilled pressure cleaning services help you avoid these hazards and keep your patio looking fantastic all year.
In addition, many patio spaces are utilized for special events, such as cookouts and celebrations. Cooking oil, food stains, and other impurities seep fast into patio surfaces and, if not removed immediately, may become permanent. If you encounter any of these issues, please call us as soon as possible so that we can use the safest and most effective patio cleaning techniques to restore your space's beauty.
Keep A Clean Deck With Deck Pressure Washing Services
You may have noticed how slippery and grubby your deck has gotten in the last few months or years. If this is the case, you need to hire Port Saint Lucie cleaning services that can provide excellent cleaning and sterilization. Since we do a deep cleaning using high-pressure washing, we can remove algae and dirt build-up from your deck. One-of-a-kind deck cleaning service lasts for a long time and rids your deck of harmful contaminants so that you may enjoy it with your family and friends once more.
Residential Patio Washing For Your Port Saint Lucie Home
A well-maintained patio may significantly increase the value of your Port Saint Lucie residence if it's cleaned regularly by a professional outdoor patio cleaning service. When your patio begins to show signs of wear and tear as a result of grime and stains, contact our crew for the finest Port Saint Lucie pressure washing! We can quickly enhance the look of your patio by using established professional pressure washing methods for cleaning all sorts of external property. Our amazing service will restore your patio to its former glory while also enhancing the appearance of your home's outside.
Many homeowners often overlook property maintenance and outdoor patio cleaning because they believe the outside appeal of their house is less essential than the inside. We suggest having your patio professionally cleaned at least once a year to maintain appropriate upkeep. Pressure washing has long been one of the most cost-effective methods of removing stains and germs that limit the life of your patio. We promise that after pressure washing your patio, it will seem welcoming and will improve your home's exterior attractiveness.
If you're tired of your dingy patio, you can rely on our specialists to make it look new again. There is no other outdoor patio cleaning service in Port Saint Lucie like ours at A Clean Start Pressure Washing And Handyman Service, so contact us now for a free quote!
LATEST BLOG ARTICLES
Why You Should Pressure Wash Your Commercial Property

There are many benefits to pressure washing a commercial property. Pressure washing a commercial property is a great way to remove the dirt and debris that builds up over time. It also helps to eliminate any mold or mildew that might be present on the surface […]

3 Ways A Handyman Service Can Help Maintain Your Home

A handyman service is perfect for those of us who want to maintain the curb appeal of our homes or businesses without spending too much time, money, or effort. Hiring a professional to do simple maintenance jobs, like caulking holes or TV mounting, can go a […]
CALL TODAY FOR EXPERT PORT SAINT LUCIE PRESSURE WASHING & HANDYMAN SERVICES!