Roof Cleaning To Gently Wash Roofing Materials In Port Saint Lucie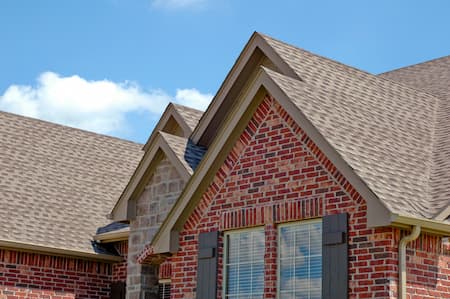 Routine exterior upkeep, gutter cleaning, and roof cleaning will keep a property looking its best. Soft washing is a simple and proactive approach for Port Saint Lucie residents to enhance the overall appearance of their roofs without spending money on costly repairs or renovations. Regular roof care reduces mold and mildew, making a roof more appealing.
Roof cleaning, in addition to being beneficial for aesthetics, serves to prolong the life of residential property by keeping the roof clear of debris. It also avoids water leaks, which can endanger homeowners. Furthermore, thorough roof cleanings aid in the prevention of structural deterioration and mold development, both of which pose health issues. If you haven't cleaned your roof in the last two years, contact the expert roof cleaning specialists at A Clean Start Pressure Washing And Handyman Service for excellent maintenance and unrivaled cleaning services.
Soft Washing Services For A Clean Roof
Soft washing is a low-impact method of roof maintenance. It's cost-effective, ecologically friendly, and has the additional advantage of maintaining the structural integrity of your roof. Soft washing a roof entails removing existing dirt and stains while also offering protection against future stains and weather conditions. It eliminates the need for brush cleaning and leaves no scratches or damage. A thorough soft wash will also help your shingles' natural color and life expectancy. By cleaning your roof on a regular basis, you can ensure that your shingles and tiles stay in outstanding shape. If you're unsure if your roof requires delicate washing, consider the following:
Observe the roof's surface. If portions of the roof have gathered moss or algae, these regions may need soft washing and scrubbing to remove the greenish-brown growths.
Take note of the appearance of your gutters. A filthy gutter system is most usually the result of moss or algae growing on the top of your roof, which collects rain debris as it falls in sheets and pulls it back down into your gutters, causing an unpleasant stench.
Regardless of the roof you have, our crew is committed to cleaning your roof quickly, effectively, and professionally. So, if your roof is in desperate need of some tender loving care, contact the specialists at A Clean Start Pressure Washing And Handyman Service for soft washing in Port Saint Lucie.
Latest Roof Cleaning Projects
LATEST BLOG ARTICLES
Why You Should Pressure Wash Your Commercial Property

There are many benefits to pressure washing a commercial property. Pressure washing a commercial property is a great way to remove the dirt and debris that builds up over time. It also helps to eliminate any mold or mildew that might be present on the surface […]

3 Ways A Handyman Service Can Help Maintain Your Home

A handyman service is perfect for those of us who want to maintain the curb appeal of our homes or businesses without spending too much time, money, or effort. Hiring a professional to do simple maintenance jobs, like caulking holes or TV mounting, can go a […]
CALL TODAY FOR EXPERT PORT SAINT LUCIE PRESSURE WASHING & HANDYMAN SERVICES!