Superior Pressure Washing Company For Juno Beach, FL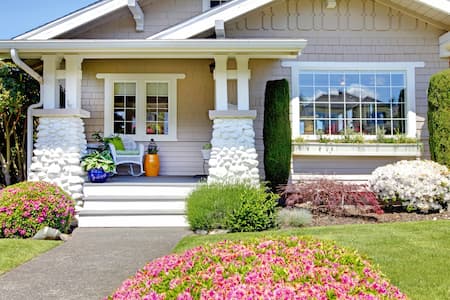 Our team at A Clean Start Pressure Washing And Handyman Service provides a variety of pressure washing options to keep your house or business in Juno Beach looking its best. Having a sparkling clean exterior to your home or business not only increases its curb appeal but also helps prevent mold and mildew. If you have outdated or weathered exterior spaces, pressure washing can help you update the look and feel of your property without having to repaint or invest in costly renovations. Issues like black streaks are unsightly on just about any surface, from a wood deck to a concrete driveway. They're typically caused by oils and dirt that build up over time on the surface of your property, causing discoloration and an unattractive appearance. Pressure washing is an excellent way for homeowners in Juno Beach to eliminate these streaks while also cleaning other surfaces of your home or business. If you require pressure washing services for your property, contact us at A Clean Start Pressure Washing And Handyman Service today.
Genuine, Honest Handyman Service In Juno Beach
Our company provides a number of handyman services, and we always aim to please our customers. We'll take care of anything from small home repairs to floor installations. The innovative approach we use takes away all the hassle, time-consuming work, and stress associated with home maintenance. Simply put, we're the "one-stop-shop" for all your home improvement needs. We are always willing to go the extra mile when it comes to meeting our customers' expectations. Homeowners can count on us whenever they need our help with any kind of home repair so if you're looking for a dependable and skilled handyman in Juno Beach, look no further than A Clean Start Pressure Washing And Handyman Service!
Pressure Washing Your Juno Beach Home Can Make It Shine
You can count on Juno Beach pressure washing experts to keep your home looking spotless! We deliver more than just a quick cleaning with our commercial and residential services. Our quality work, unbeatable prices, and excellent customer service will make us your first choice. We'll remove dirt and grime, so your home will look as good as new. With a wide variety of pressure washing solutions, we can make your home shine, whether you're looking for individual services like gutter cleaning or fence washing. Let us know your needs, and we'll be happy to assist.
The fastest, easiest way to clean your home's exterior is with us. We use the most advanced technology and top-quality equipment to give you superior results. Our trained staff is courteous and professional, ensuring you will love your newly washed home.
Working with our experienced and insured staff is the best decision you can make for the exterior of your home or business. We are a locally owned company, proud of our reputation in Juno Beach, FL, as a premier pressure washing business. Ask one of our friendly and knowledgeable staff for a free estimate today!
There are currently no reviews or testimonials; check back soon!
LATEST BLOG ARTICLES
Why You Should Pressure Wash Your Commercial Property

There are many benefits to pressure washing a commercial property. Pressure washing a commercial property is a great way to remove the dirt and debris that builds up over time. It also helps to eliminate any mold or mildew that might be present on the surface […]

3 Ways A Handyman Service Can Help Maintain Your Home

A handyman service is perfect for those of us who want to maintain the curb appeal of our homes or businesses without spending too much time, money, or effort. Hiring a professional to do simple maintenance jobs, like caulking holes or TV mounting, can go a […]
CALL TODAY FOR EXPERT PORT SAINT LUCIE PRESSURE WASHING & HANDYMAN SERVICES!