A Clean Start Pressure Washing And Handyman Service Is Tequesta's Favorite Pressure Washing Service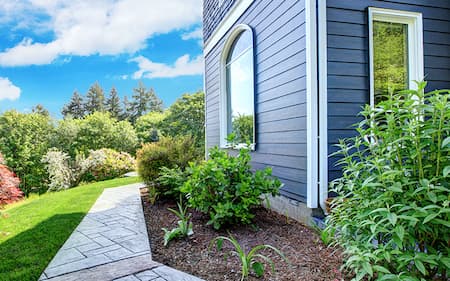 Our objective at A Clean Start Pressure Washing And Handyman Service is to establish and maintain a positive reputation with our customers in Tequesta. We strive to accomplish this goal by providing exceptional pressure washing services. We are confident that you will find our cleaning solutions efficient, affordable, and detail-oriented. We offer a variety of pressure washing options for residential and commercial customers. We're an eco-friendly business, using only the most advanced technology to clean your home or place of business without harming the environment. We also have established a highly trained, motivated team of professional pressure washing technicians and handymen that understands your needs and will provide you with a consistent, high level of service that will exceed your expectations. Our staff is happy to help you with all your pressure washing questions or concerns, so give us a call today to have your property in Tequesta maintained.
Tequesta Handyman Services: Make The Most Of Your Investment
Our Tequesta handyman team is capable of doing different tasks around the house that you don't have time or expertise to do yourself. We offer a wide range of services, including dryer vent cleaning, TV mounting, and fence repair. You'll be provided with a free estimate before we start the project, which allows you to be certain about the cost. Being a busy homeowner, it's not always easy getting something fixed around the house or organizing maintenance for your home, so if you're looking for someone to take care of your property maintenance needs in Tequesta, we can help! Give us a call today at 772-800-6767.
Pressure Washing That Enhances The Appearance Of Your Tequesta Property
When you're seeking the finest pressure washing services in Tequesta, you can rely on A Clean Start Pressure Washing And Handyman Service to deliver. You may be certain that your property will be pristine and clean thanks to our extensive range of services. Our residential and commercial cleaning solutions are carried out by experts who know how to make your home and business premises stand out and bring them back to life. No matter what type of cleaning service you need, we will be able to provide it for you. Our pressure washing services are thorough, reliable yet cost-friendly.
Solutions that we offer include driveway cleaning, soft washing, gutter cleaning, roof cleaning, outdoor patio maintenance, and many more. We'll always strive to meet your needs and expectations, no matter how challenging the job may seem. Our cleaning services have the power to transform neglected areas into spotless surfaces. We only employ professional technicians who are trained in all aspects of pressure washing. They will make sure that your property will look as spectacular as possible before they leave the job site. If you want to have your commercial or residential spaces sparkling clean without doing it yourself, A Clean Start Pressure Washing And Handyman Service is the right choice for you.
There are currently no reviews or testimonials; check back soon!
LATEST BLOG ARTICLES
Why You Should Pressure Wash Your Commercial Property

There are many benefits to pressure washing a commercial property. Pressure washing a commercial property is a great way to remove the dirt and debris that builds up over time. It also helps to eliminate any mold or mildew that might be present on the surface […]

3 Ways A Handyman Service Can Help Maintain Your Home

A handyman service is perfect for those of us who want to maintain the curb appeal of our homes or businesses without spending too much time, money, or effort. Hiring a professional to do simple maintenance jobs, like caulking holes or TV mounting, can go a […]
CALL TODAY FOR EXPERT PORT SAINT LUCIE PRESSURE WASHING & HANDYMAN SERVICES!