Rust Removal Done Right in Port Saint Lucie, FL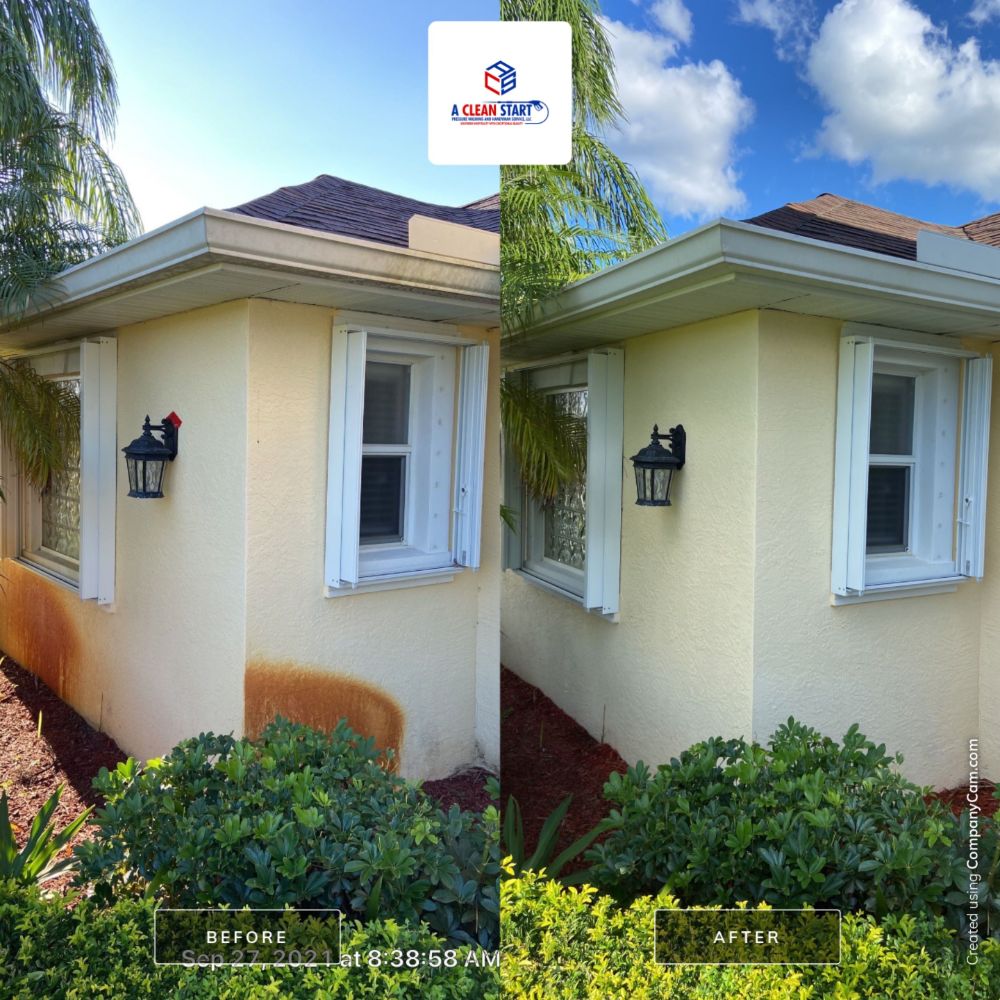 Our client had a major rust problem all around the house due to the sprinkler system over spraying. We we're able to get 99% of it off the walls and screen enclosure. We also did a full cleaning of the house and screen enclosure prior to the rust removal to ensure proper results.
Don't let someone tell you that you have to repaint the house because of rust. Save your money by calling us!
Rust Removal Done Right in Port Saint Lucie, FL
Client Review: He was so professional, showed up o time , let me know every step of the way what he was doing, but mostly the results were astonishing! I couldn't be more pleased! I highly recommend him! What a fabulous job! Even the areas which we knew were not going to be 100% were 99%! My house never looked so good!
- Rochelle P
LATEST BLOG ARTICLES
Why You Should Pressure Wash Your Commercial Property

There are many benefits to pressure washing a commercial property. Pressure washing a commercial property is a great way to remove the dirt and debris that builds up over time. It also helps to eliminate any mold or mildew that might be present on the surface […]

3 Ways A Handyman Service Can Help Maintain Your Home

A handyman service is perfect for those of us who want to maintain the curb appeal of our homes or businesses without spending too much time, money, or effort. Hiring a professional to do simple maintenance jobs, like caulking holes or TV mounting, can go a […]
CALL TODAY FOR EXPERT PORT SAINT LUCIE PRESSURE WASHING & HANDYMAN SERVICES!