Commercial Pressure Washing in Port Saint Lucie, FL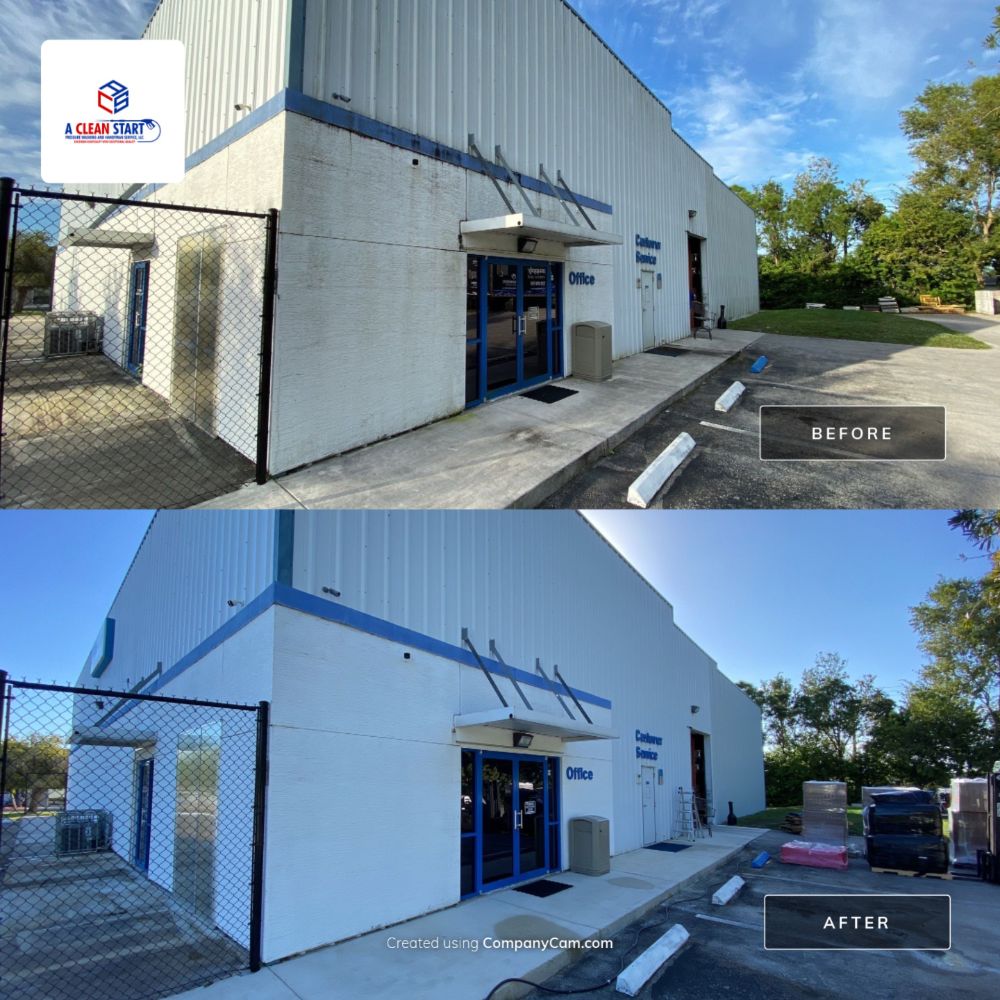 We had a project over 14,000 sqft of commercial pressure washing to do and we're able to do everything safely and efficiently without disturbing the client's distribution workflow.
Just like all of our projects, we start by walking the property and covering any areas where water can cause a problem to electrical outlets, security cameras, water control systems, or any other device that is energized. We then applied our chemicals to the building so they do the hard work and we follow up and simply rinse it all off. No pressure needed, no worry about damaging the surface or sensitive areas.
Commercial Pressure Washing in Port Saint Lucie, FL Gallery
Client Review: Awesome job!!
- Win Supply
LATEST BLOG ARTICLES
Why You Should Pressure Wash Your Commercial Property

There are many benefits to pressure washing a commercial property. Pressure washing a commercial property is a great way to remove the dirt and debris that builds up over time. It also helps to eliminate any mold or mildew that might be present on the surface […]

3 Ways A Handyman Service Can Help Maintain Your Home

A handyman service is perfect for those of us who want to maintain the curb appeal of our homes or businesses without spending too much time, money, or effort. Hiring a professional to do simple maintenance jobs, like caulking holes or TV mounting, can go a […]
CALL TODAY FOR EXPERT PORT SAINT LUCIE PRESSURE WASHING & HANDYMAN SERVICES!