Dumpster Pad Cleaning in Port Saint Lucie, FL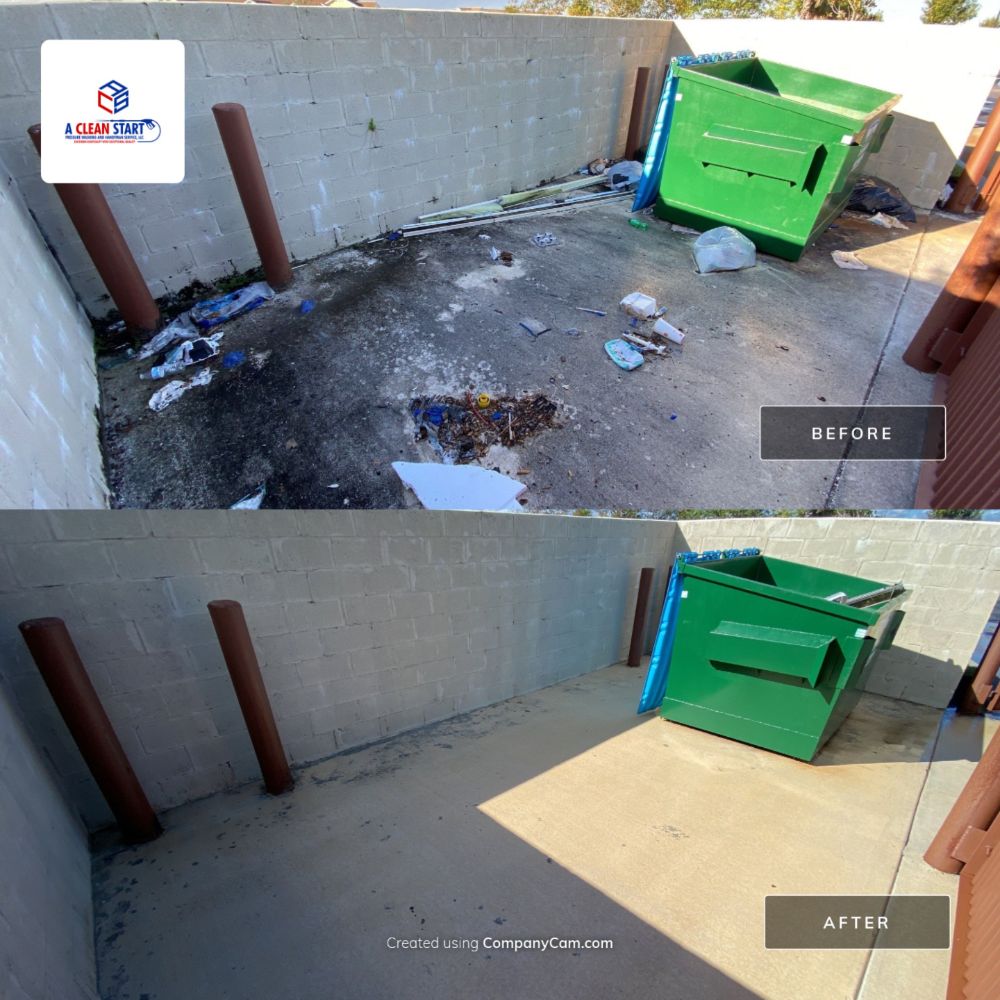 This dumpster pad had rodent nests, maggots, trash, and debris all over it. The client wasn't able to have the employees safely go to and from the dumpster without having them to step through the germs and bacteria and tracking it back into the building. Fortunately our standard of services provide a complete cleaning and sanitizing of the dumpster pad, exterior of the dumpster, and the surrounding areas to ensure it's as clean as possible. We will also clean it every two months to ensure it maintains minimal build up.
Dumpster Pad Cleaning in Port Saint Lucie, FL Gallery
LATEST BLOG ARTICLES
Why You Should Pressure Wash Your Commercial Property

There are many benefits to pressure washing a commercial property. Pressure washing a commercial property is a great way to remove the dirt and debris that builds up over time. It also helps to eliminate any mold or mildew that might be present on the surface […]

3 Ways A Handyman Service Can Help Maintain Your Home

A handyman service is perfect for those of us who want to maintain the curb appeal of our homes or businesses without spending too much time, money, or effort. Hiring a professional to do simple maintenance jobs, like caulking holes or TV mounting, can go a […]
CALL TODAY FOR EXPERT PORT SAINT LUCIE PRESSURE WASHING & HANDYMAN SERVICES!