Mossy Mess in Port Saint Lucie, FL!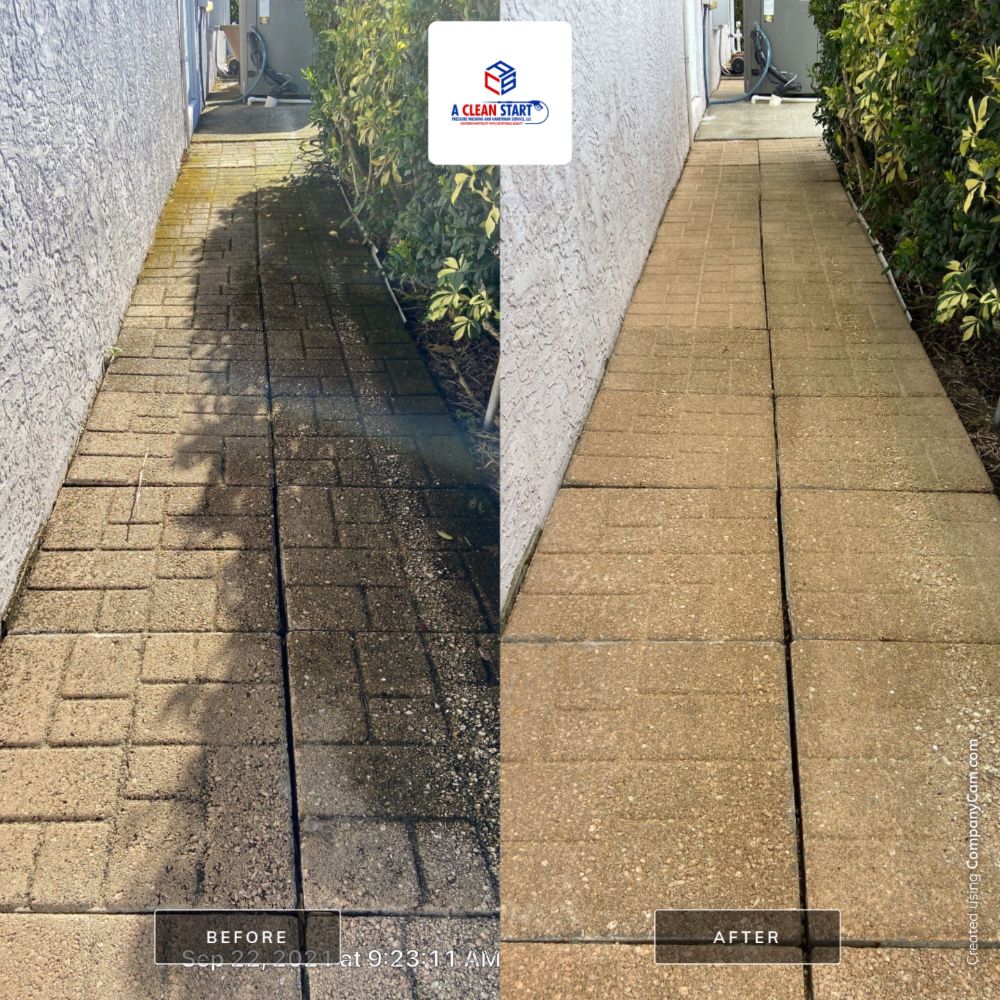 Due to the vegetation covering the walkway with a shadow, moss has been flourishing and causing a slip hazard. Fortunately our process not only kills it, but also helps to minimize how quickly it grows back after cleaning. We also did the same process for the driveway and front door walkway.
Mossy Mess in Port Saint Lucie, FL Gallery
LATEST BLOG ARTICLES
Why You Should Pressure Wash Your Commercial Property

There are many benefits to pressure washing a commercial property. Pressure washing a commercial property is a great way to remove the dirt and debris that builds up over time. It also helps to eliminate any mold or mildew that might be present on the surface […]

3 Ways A Handyman Service Can Help Maintain Your Home

A handyman service is perfect for those of us who want to maintain the curb appeal of our homes or businesses without spending too much time, money, or effort. Hiring a professional to do simple maintenance jobs, like caulking holes or TV mounting, can go a […]
CALL TODAY FOR EXPERT PORT SAINT LUCIE PRESSURE WASHING & HANDYMAN SERVICES!