Paver Cleaning and Sealing in Port Saint Lucie, FL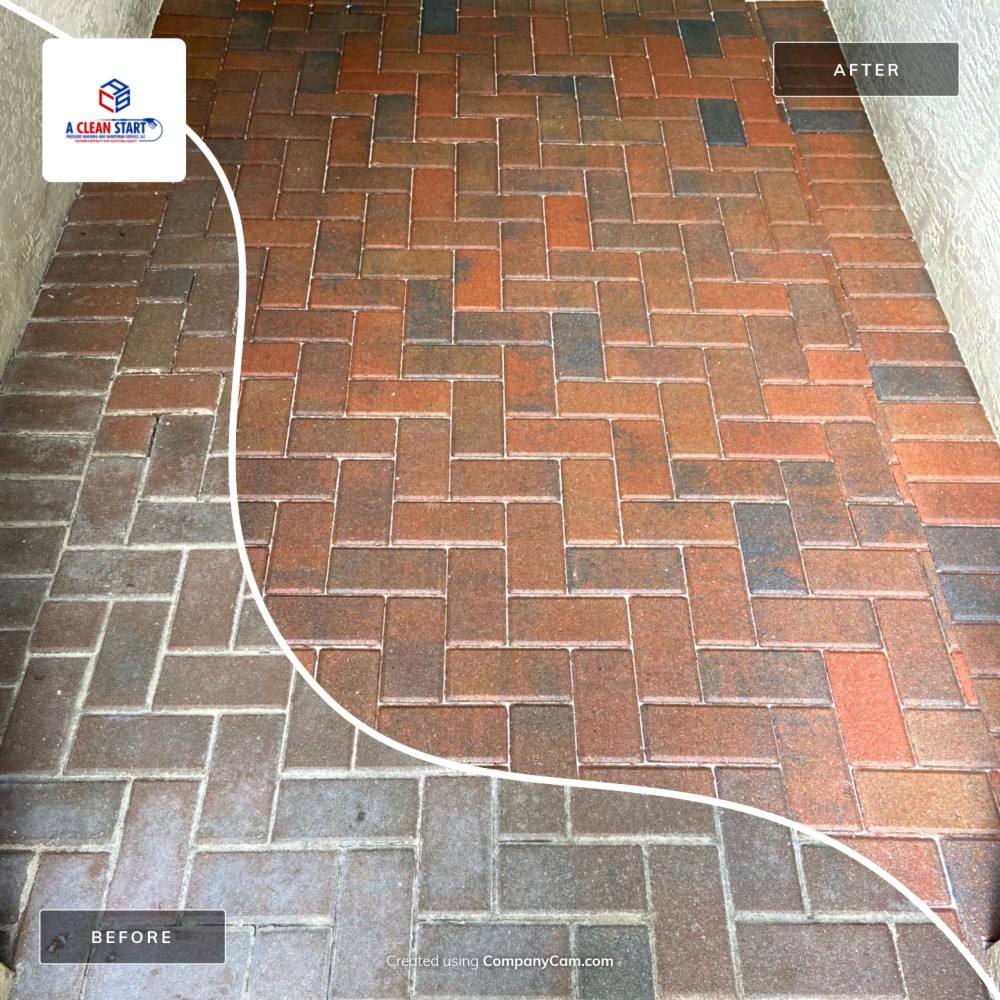 The client trusted the landscape company's word that they would do a professional job of sanding and sealing the pavers. Unfortunately the results weren't professional. A Clean Start Pressure Washing And Handyman Service performed a paver cleaning and sealing the right way. We came in with professional grade chemicals and preformed a complete stripping of the sealer and a 90-95% stripping of the polymeric sand and the residue that it leaves behind. Unfortunately when polymeric sand isn't used properly, it will cause stains to your pavers. We did a two step sanding process to ensure the integrity of the pavers isn't comprised by sand not getting deep into the joints. Our final step is applying two coats of a professional grade sealer that allows the moisture to pass through the sealer so you won't get hazing on top of the surface. It's breathable, but will protect your investment for years to come.
Project Gallery
LATEST BLOG ARTICLES
Why You Should Pressure Wash Your Commercial Property

There are many benefits to pressure washing a commercial property. Pressure washing a commercial property is a great way to remove the dirt and debris that builds up over time. It also helps to eliminate any mold or mildew that might be present on the surface […]

3 Ways A Handyman Service Can Help Maintain Your Home

A handyman service is perfect for those of us who want to maintain the curb appeal of our homes or businesses without spending too much time, money, or effort. Hiring a professional to do simple maintenance jobs, like caulking holes or TV mounting, can go a […]
CALL TODAY FOR EXPERT PORT SAINT LUCIE PRESSURE WASHING & HANDYMAN SERVICES!