Roof Cleaning in Palm City, FL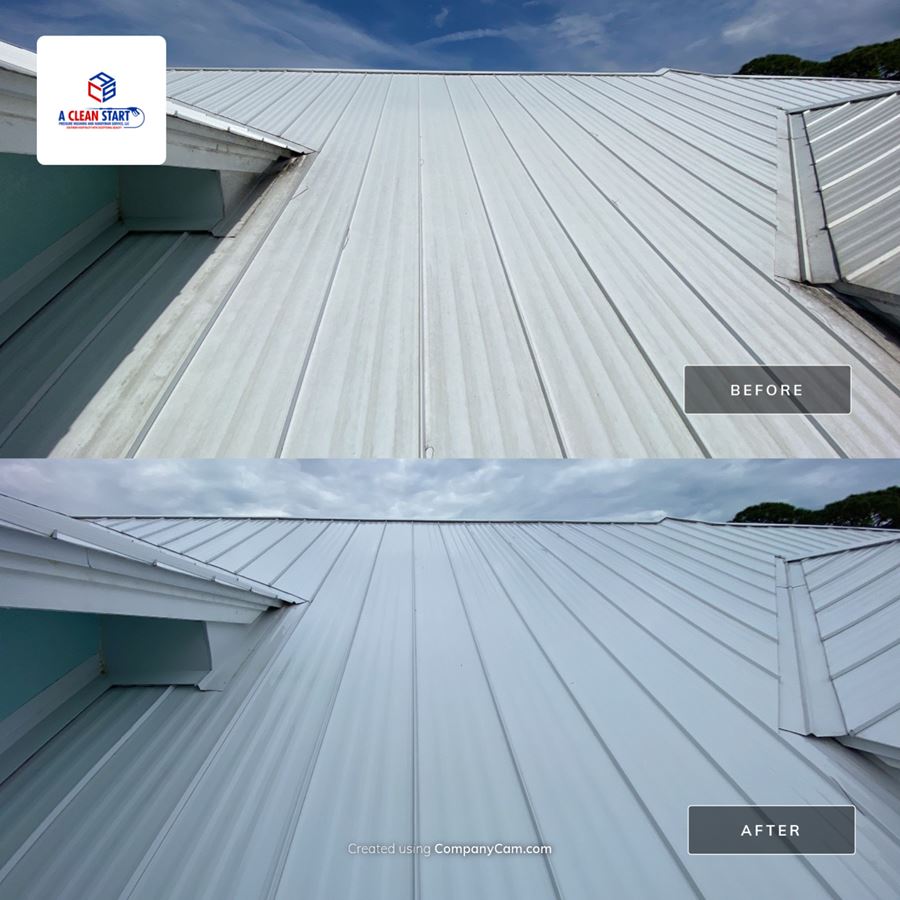 We soft washed this white metal roof and the eves to ensure that everything came clean.
This was a challenging roof, for one, it's metal. Can't just spray cleaners on it and walk away. It has to be rinsed and neutralized so nothing will react to the metal. Second, 80% was done from a ladder, the other 20% was completed by walking up the roof. Not everyone can do these roofs properly or safely.
Service Used in Project
Roof Cleaning in Palm City, FL Gallery
Client Review: Professional, on time and on budget. Great experience!
- Richard B.
LATEST BLOG ARTICLES
Why You Should Pressure Wash Your Commercial Property

There are many benefits to pressure washing a commercial property. Pressure washing a commercial property is a great way to remove the dirt and debris that builds up over time. It also helps to eliminate any mold or mildew that might be present on the surface […]

3 Ways A Handyman Service Can Help Maintain Your Home

A handyman service is perfect for those of us who want to maintain the curb appeal of our homes or businesses without spending too much time, money, or effort. Hiring a professional to do simple maintenance jobs, like caulking holes or TV mounting, can go a […]
CALL TODAY FOR EXPERT PORT SAINT LUCIE PRESSURE WASHING & HANDYMAN SERVICES!